BIOCLIMATIC PERGOLA SYSTEM
System Code : ICON-53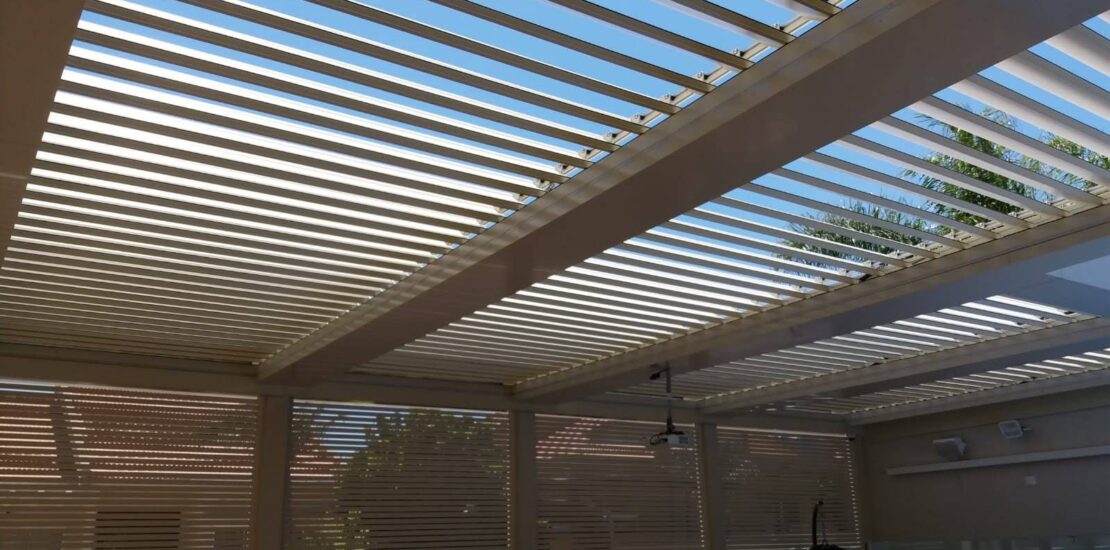 PLEASURE OF THE WINTERGARDEN THAT IS RESISTANT TO CONDITIONS OF THE 4 SEASONS…
This is a flexible system fixed to a wall with retractable and 'flat' outlook. A Bıoclimatic that, is ideal to suit everyday budgets. For the majority of our users, this is stunning Retractable pergola system that creates a stylish and pleasant architectural outdoor space for your all-year-round everyday use
Why Bioclimatic Pergola System ?
Icconium Bio Climatic Roof System  makes all the difference in the pergola systems, as it has been developed specifically to be an indispensable architectural piece to your living spaces.
Besides being durable and long lasting, icconium Bio Climatic Roof System   provides heat and water insulation thanks to its water gutters and special gaskets. It prevents heat loss with polyurethane filling in panel cavities. It also provides sound insulation and reduces heating costs in the cold weathers.
Icconium Bio Climatic Roof System   have integrated lightings that bring an elegant, modern and sophisticated look to the outdoor space. It makes life easier with its wide range of products with straight or inclined structures.
With Icconium Roof Systems , enjoy the maximum view and discovery new place in your garden…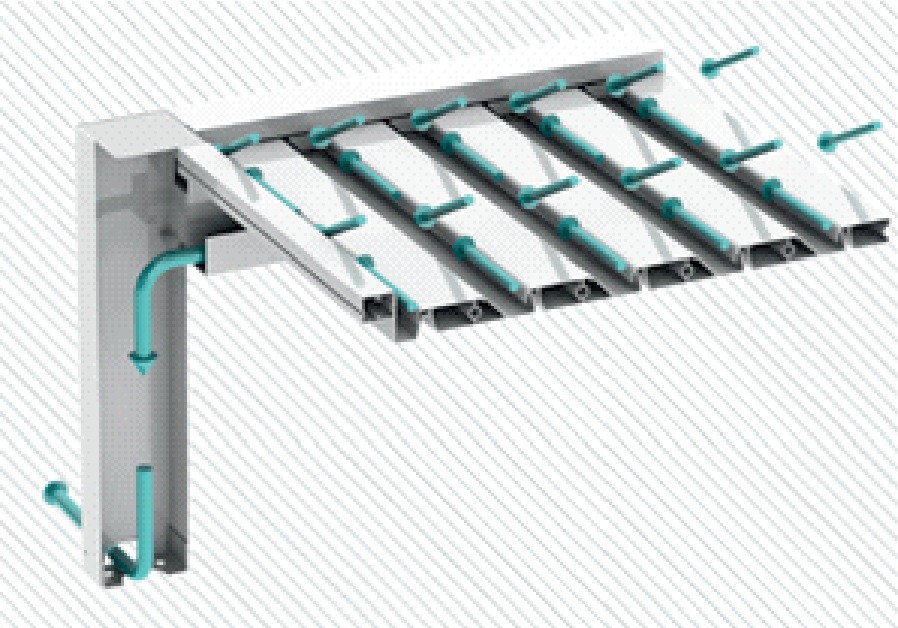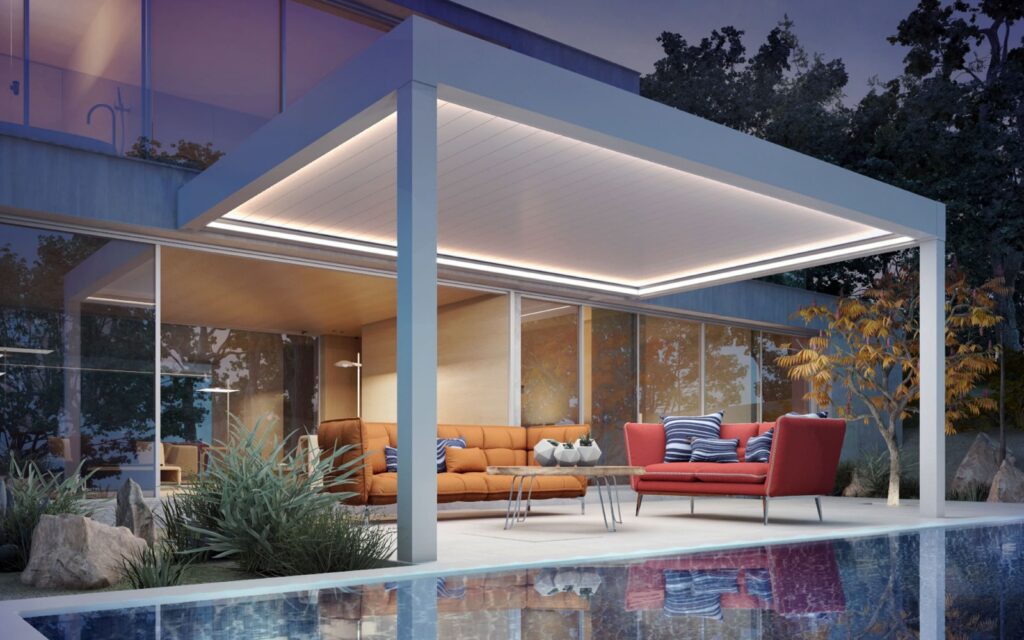 Our clients are often surprised by the possibilities we present to them; by thinking outside the box we present exciting new ventures:
Material : Aluminium or Glass-Aluminium
Aluminium Panel :  Polyurethan Injections (for more isolation)
Color opt. for profiles : RAL 9016- 7016- 8017 – 9005 – 9006 – 7043 
Color opt. for acc.  Metal accessory are in Ral Color
Max. Panel width : 7500 mm (for one module)
Max. Panel Opening : 6000  mm (for one module)
Somfy Brand motor and Remote
Motor Brand
We are using Somfy motors in our systems , 120 Newton (two-years Somfy warranty)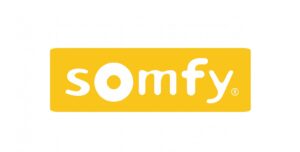 More Technical information